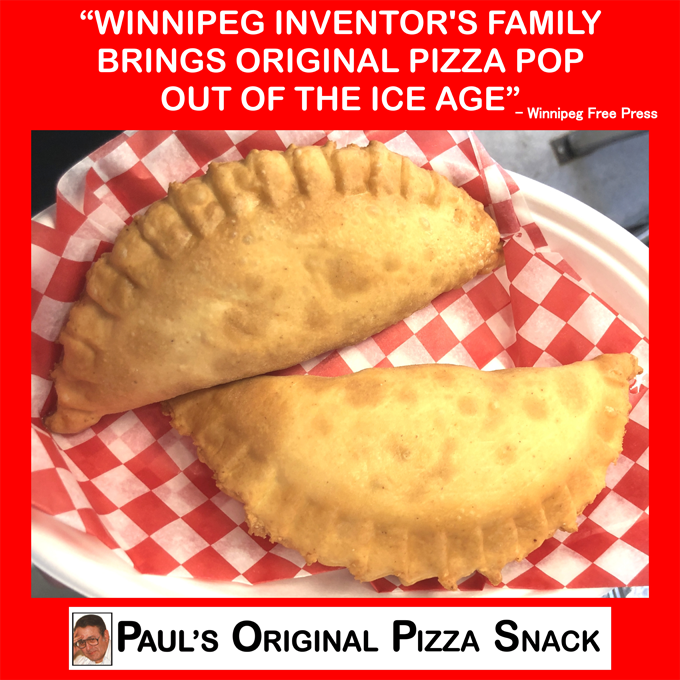 In February 2018 our Uncle Paul Faraci passed away. We were met with overwhelming request for interviews from media all across Canada regarding the passing of our Uncle Paul.
Paul Faraci was the inventor, creator of the original Pizza Pop!
Paul had created a product that people loved and it became a standard in which many people would try to copy.
Although he sold the Pizza Pops' business, he handed down the original recipe
(the product that is being produced today is different than the original taste) to his nephew Phil with hopes that one day the original taste of his creation would be produced by his family again. 
We decided to bring back the original taste of the our Uncle Paul's creation through our food truck. Faraci Foods food trailer began serving up "Paul's Original Pizza Snacks" to the streets of Winnipeg.
"Paul's Original Pizza Snacks" were a hit! 
We were bombarded with media request seeking information regarding our Uncle Paul's creation now called "Paul's Original Pizza Snacks".
We are working on the ability to be able to provide all of Canada the original taste that our Uncle Paul had created many many years ago.
In the meantime only Winnipeg's and surround areas can enjoy the original taste!
"Pizza Pop founder dies, leaves savoury legacy to Winnipeg Family"

"Winnipeg man know as inventor of the Pizza Pop dead at age 89″


"Winnipeg inventor's family brings pizza pop out of the ice age"